Patti Payne (REALTOR®)
Image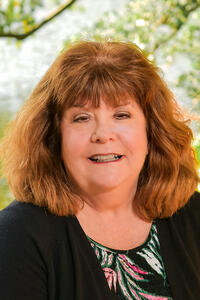 Patti retired in 2014 from Delaware Tech Community College and after working for 26 years for the State of Delaware, including 4 years spent at Long Neck Elementary. She worked in the Learning Resource Center at the College where she enjoyed working with the community. After retirement, she volunteered at the Job Center located at the Georgetown Library where she helped people look for and interview for jobs.
Patti has been interested in real estate for years because her husband is a builder, and she has helped him with his business. She enjoyed helping with open houses for homes that he built to sell. After working with a REALTOR® to sell her dad's properties, she knew she wanted to take the course to become a REALTOR®. When she was ready to take her test, COVID-19 delayed it for a few months, but she passed her test and is ready to start working with the community once again.
Patti lives in Georgetown with her husband, and they have 3 children and 6 grandchildren. They love spending their free time fishing in the Indian River.
My Listings
No Current Listings Available