Jennifer Stevenson (REALTOR®)
Image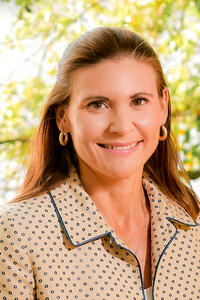 Jennifer joined Indian River Land Company, Inc. in July of 2017 as a REALTOR®.
Jennifer graduated with a Bachelor's degree from the University of Delaware in 1999.  After graduation, she went on to spend nearly 19 years working in state government. After a lifetime of growing up and working in Sussex County, she is familiar with the beaches, as well as, the western side of the county.
Jennifer recently moved to Millsboro and enjoys all the things that our area has to offer, particularly in the summer months. She spends most weekends on the beach or gardening. In her spare time, Jennifer volunteers for the GFWC Acorn Club and is deeply involved with Special Olympics Torch Run.   
My Listings
No Current Listings Available